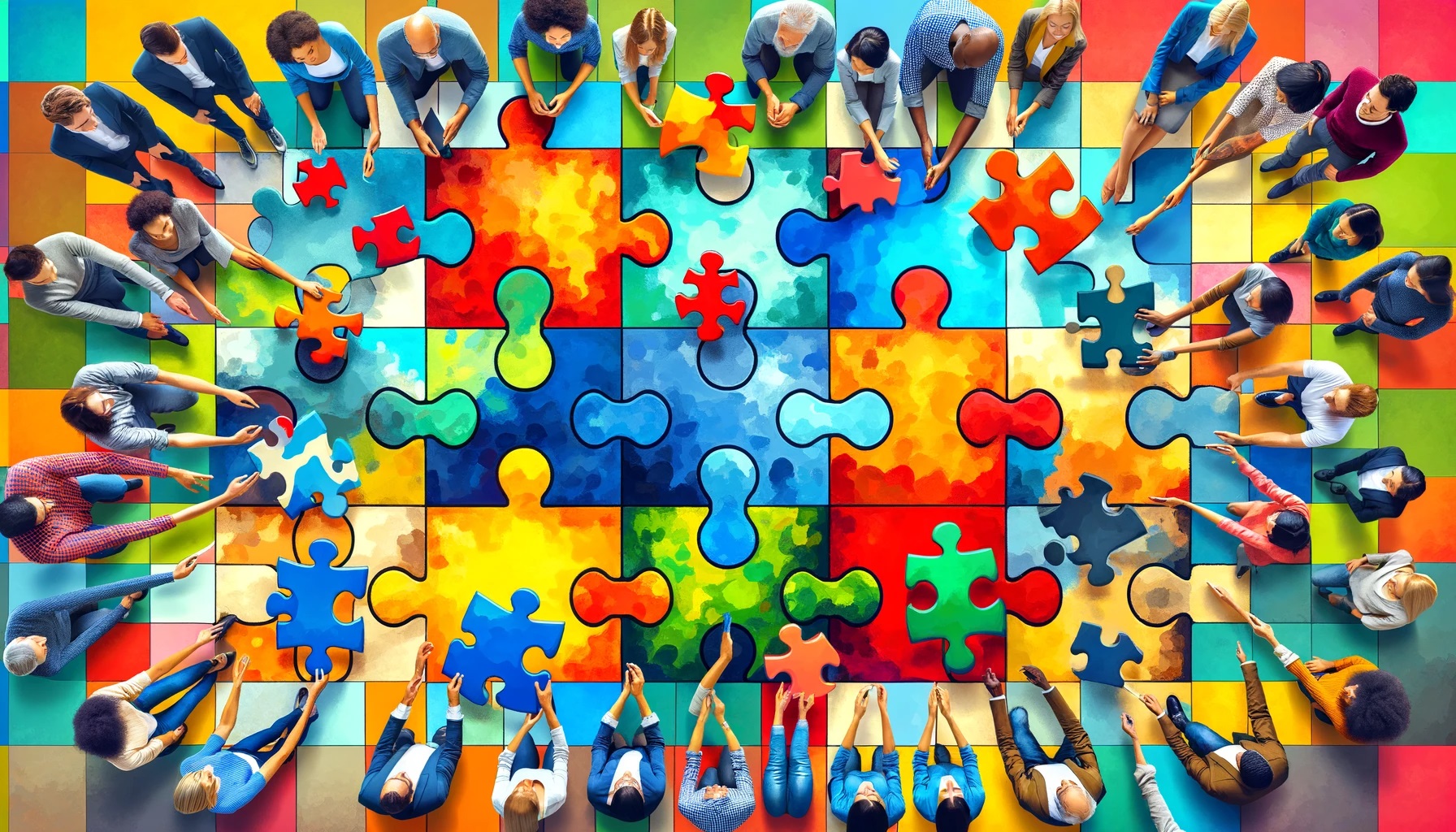 Every Piece Counts, What's Yours?
36in36 is a groundbreaking initiative where collaboration and innovation come together. Embark on a transformative journey with us, engaging in 36 unique projects over 36 months. Each project is a puzzle piece to a larger vision, and your contribution is vital.
Please check your email to activate your account!
Join us in shaping a future where every piece, every idea, every individual makes a difference.
---

36 Projects in 36 Months
Equitable Innovation
---
About Us
Democratizing Startup Participation: Your Gateway to Inclusive Innovation
The journey of startup development has traditionally been exclusive, confined to specific regions like Boston or Silicon Valley, or accessible only to those with wealthy connections or the luxury of not working a day job. 36in36 challenges this status quo.
We believe in a world where innovative thinking and entrepreneurial spirit are not bound by geographical or financial barriers. Our initiative offers a unique platform that democratizes startup participation, inviting individuals from diverse backgrounds to contribute and engage according to their circumstances.
By joining 36in36, you're not just contributing to a project; you're part of a groundbreaking movement that turns traditional corporate culture inside out, creating a community where every participant has a voice and every effort is valued.
Read More
Embracing Lean Innovation
36in36 harnesses lean startup methodologies to rapidly evolve projects through continuous customer feedback. This approach prioritizes agility and responsiveness, ensuring each of the 36 projects is finely tuned to market needs.
Global Collaboration
Our platform is a hub for worldwide talent, embracing diverse perspectives to enrich every project. This global network is key to fostering innovation and ensuring wide-reaching impact across various communities.
Strategic Diffusion
We leverage our extensive network for the effective diffusion of projects, ensuring initial adoption and sustained engagement. Our strategy focuses on making a significant market impact right from the start.
Diverse Innovation
36in36 believes in the power of diversity to drive innovation. Our collaborative environment blends ideas from around the world, fostering sustainable and impactful solutions in each project.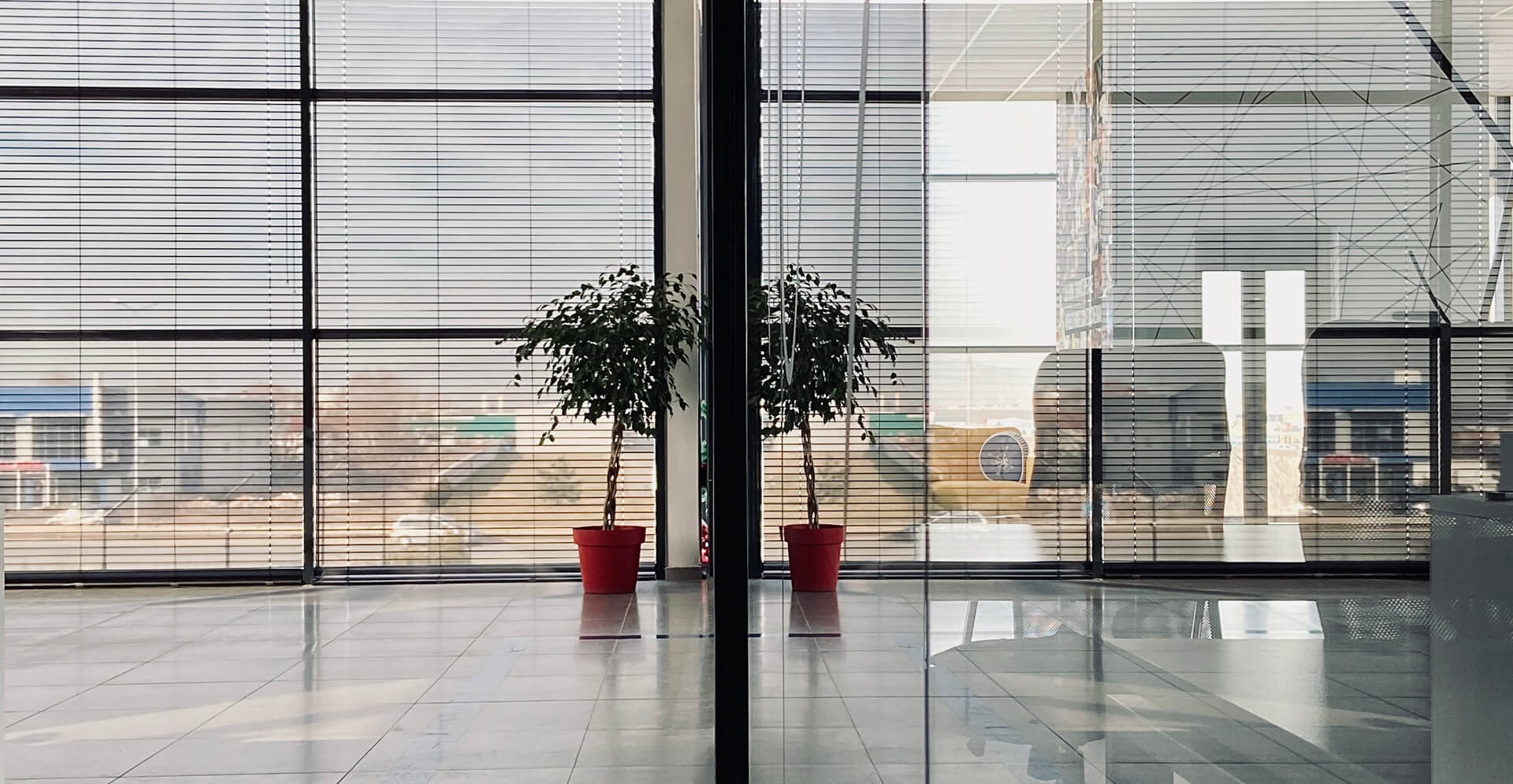 How 36in36 Transforms Ideas into Impact
Explore the Unique Mechanics of Our Collaborative Innovation Process
Shaping '36in36': A Ten-Year Narrative
Blending Patience, Innovation, and Community
A Decade of Groundwork: Shaping the Future
Over the past decade, '36in36' has been more than just a concept — it's been a labor of dedication and innovation. Our team has been diligently working to lay the groundwork for a unique platform that supports and launches diverse projects. These initial projects, nearly ten in number, are not just theoretical ideas; they are tangible outcomes of our commitment to revolutionizing the startup ecosystem.
Each one of these initial projects has been carefully developed to a pivotal stage, poised for introduction in 2024. They represent the starting blocks of our grand journey, but their journey is far from complete. As we unveil these projects, we will actively seek input from our growing community. True to the ethos of '36in36', these projects will thrive on rapid customer iteration, evolving with contributions from diverse participants. This approach ensures that every project benefits from the collective wisdom and creativity of our community, enhancing their relevance and impact before their public launch.
This preparatory phase was crucial not only in building individual projects but also in creating an ecosystem where innovation thrives. We believe in leading by example. By already having a series of projects in the pipeline, we aim to 'prime the pump' for future contributors. It's our way of kickstarting the platform with real, actionable initiatives that set the tone for the dynamic and collaborative environment we envision.
As a testament to our long-term vision and commitment, we registered our domain back in 2013. A glimpse at the ICANN record will show our early steps in this journey (on the right), marking the start of an ambitious endeavor to redefine collaborative innovation.
Get Started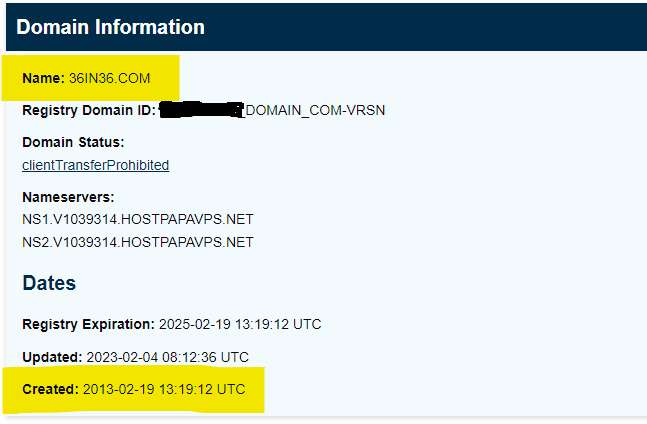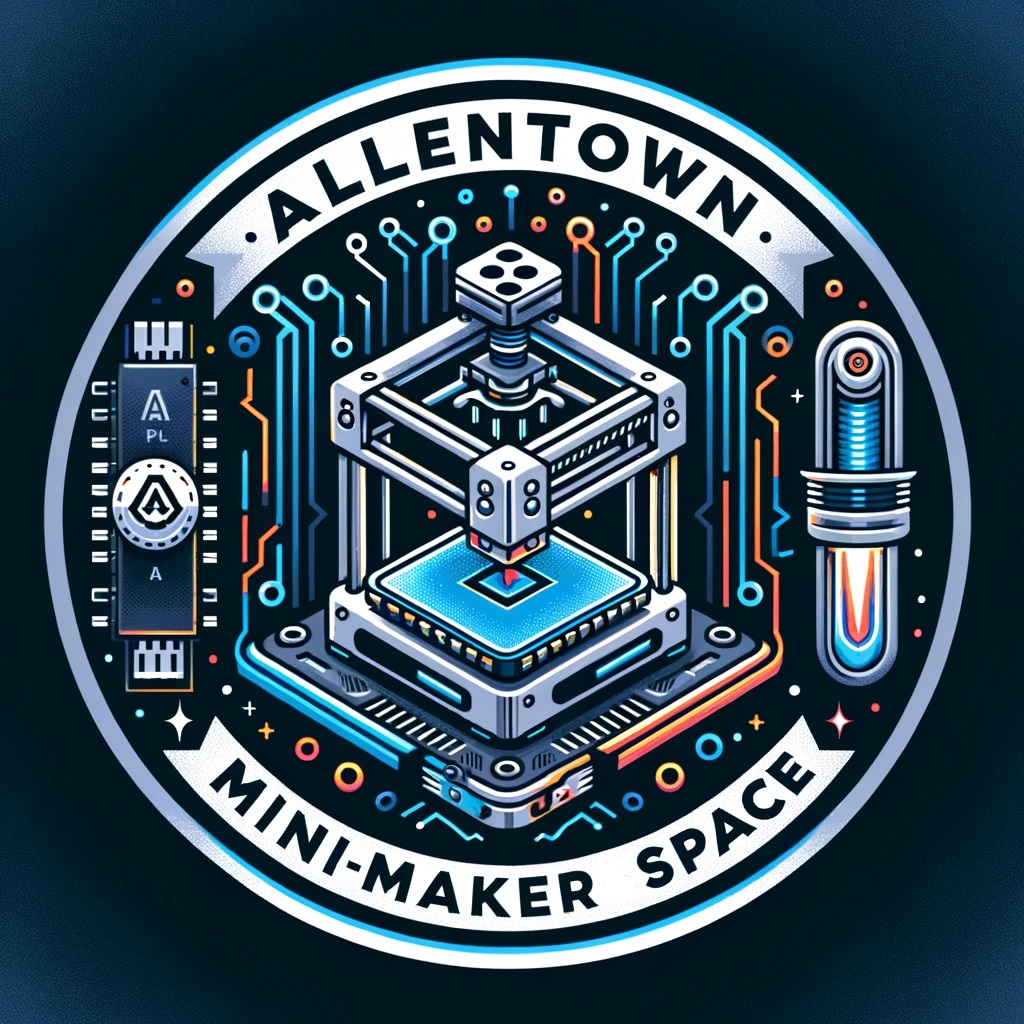 Innovation Hub: Our Maker Space
Our dedicated maker space in Buffalo, NY, is much more than a physical location; it stands as a hub of creativity and collaboration. Modest in size, it's an ideal setting for testing and developing innovative devices. The maker space is equipped with all the tools necessary for the creation and development of new technologies.
This space is also a crucial gathering point for like-minded makers, where ideas are not only shared but also flourish. As members work side-by-side, they catalyze innovation, transforming concepts into tangible realities. It's a vibrant testament to our belief: bringing people together in a conducive environment is key to fostering breakthroughs in technology and design.
Fostering Innovation: Our Entrepreneur in Residence
Dr. Karl Smith, our Entrepreneur in Residence, is currently developing his unique project, 'TruestNorthCompass,' at our Buffalo maker space. Though 'TruestNorthCompass' is distinct from the '36in36' initiatives, it embodies the same spirit of innovation that is the hallmark of our collaborative environment.
Karl's work not only advances his own visionary goals but also plays a crucial role in enriching the creative atmosphere of the space. His project serves as a source of inspiration and motivation for everyone involved in '36in36,' highlighting our dedication to fostering a wide range of technological explorations and collaborative endeavors.
Get Started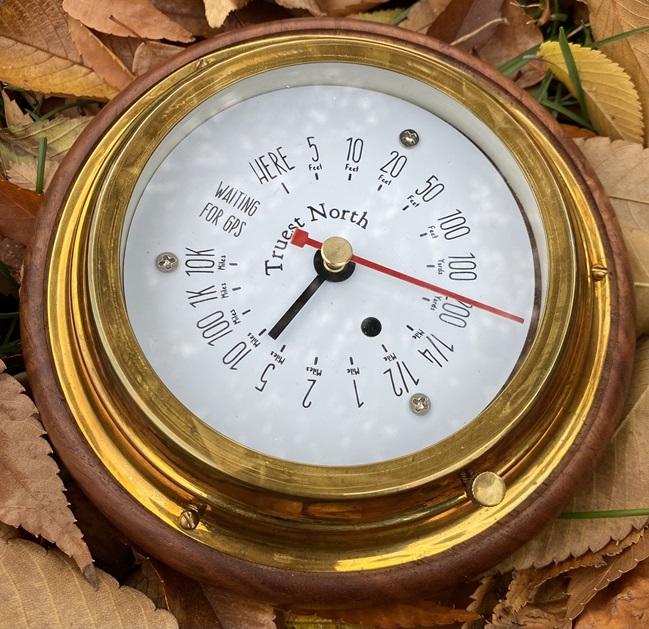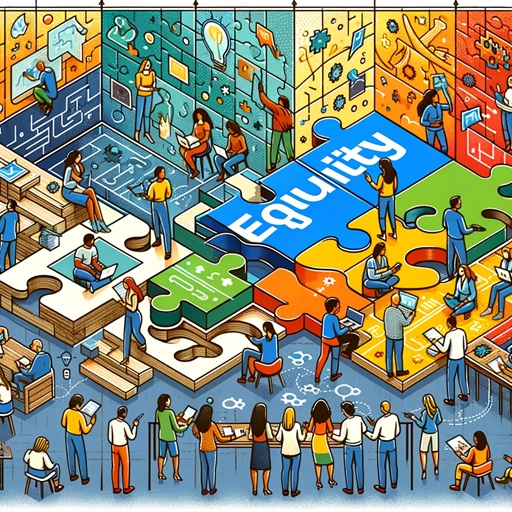 Equitable Participation: Equity Across 36 Projects
At '36in36', we've embraced a unique equity distribution model, designed with the principle that every contribution is crucial. Our model allows participants to earn equity not just in a single project but across all 36 projects we launch. This innovative approach reflects our goal to ensure that every effort, regardless of its size, is valued and appropriately rewarded.
The reality of innovation, especially in the startup world, is that success can be unpredictable. While we strive for success in all our projects, we recognize that not every project will meet the market's demands as anticipated. To mitigate this uncertainty and fairly compensate our contributors, our equity model ensures that even partial participation in one project translates into a stake in the overall success of '36in36'. This system improves the odds of contributors receiving recognition and reward for their efforts.
Drawing an analogy from baseball, just as a player aims for a batting average of .300, our objective is similar with our project outcomes. We aspire to achieve a mix of hits – at least one 'home run' (a major success), one 'triple' (a significant achievement), three 'doubles' (solid successes), and six 'singles' (projects that meet their goals). It's an ambitious target, but one that we believe encapsulates our commitment to a diverse range of successful outcomes, all while sharing these triumphs within our unified community.
Get Started
Embracing AI: Shaping Tomorrow's Innovation
As we step into an era where AI is a significant catalyst in project development, '36in36' is actively adapting to this technological shift. The role of AI in accelerating innovation is undeniable, reshaping how we approach both problem-solving and the execution of projects. This technology is transforming the very landscape of innovation, offering new ways to tackle challenges and enhance productivity.
In this evolving AI landscape, our commitment at '36in36' to a more equitable and inclusive model of innovation and equity distribution becomes even more vital. We are embracing AI not only for its transformative potential but also for its ability to democratize innovation. Our focus is on ensuring that the benefits of AI are distributed fairly and widely, aligning with our vision of making innovation accessible to a diverse range of contributors.
Get Started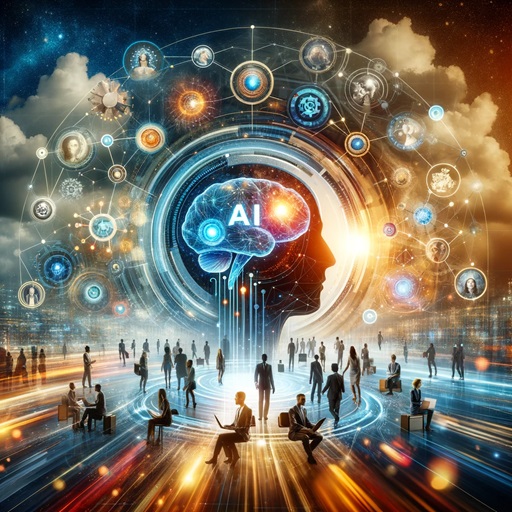 Frequently Asked
Questions
Got questions about '36in36'? We've compiled a list of the most common queries to help you understand more about our initiative, how you can get involved, and the way we operate. If you don't find the answers you're looking for here, please don't hesitate to reach out to us for more information.
1.
What is 36in36?
36in36 is an innovative initiative where we develop 36 different projects over 36 months, focusing on collaborative creation and equitable participation in the startup ecosystem.
2.
How can I participate in 36in36?
Participation in 36in36 can vary from contributing ideas to hands-on involvement in project development. To get started, visit our [Get Involved] page for more details.
3.
What kind of projects does '36in36' undertake?
Our projects span various industries and technologies, from software development to IoT devices. Each project is chosen based on its potential for innovation and community impact.
4.
How does equity distribution work in '36in36'?
In '36in36', contributors can earn equity across all 36 projects. Equity is distributed based on individual contributions and the project's success, ensuring fair and equitable participation.
5.
What is the role of the maker space in '36in36'?
Our maker space in Buffalo, NY, serves as a creative hub for project development, offering tools, resources, and a collaborative environment for makers and innovators.
6.
How does '36in36' incorporate AI into its projects?
AI plays a significant role in many of our projects, enhancing innovation and problem-solving capabilities. We're committed to leveraging AI in a way that is equitable and beneficial to all participants.
Meet Our Potential Contributors
At '36in36', we envision a diverse and vibrant community of contributors, each bringing unique skills and perspectives. The personas showcased here, like Jim, Lisa, and Marie, represent the types of individuals we anticipate will join our platform. They are not current participants, but rather illustrations of the aspiring innovators, dynamic professionals, and passionate individuals we aim to attract and empower. This is a glimpse into the potential fabric of our community, united by a shared passion for collaborative innovation.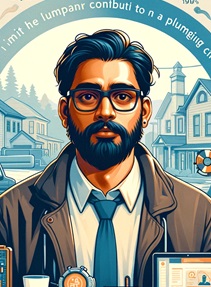 Jim Edwards
The Hometown IT Innovator
Jim, the one-man IT department for a local plumbing company, cherishes his roots in his smaller hometown. Despite his passion for technology and innovation, relocating his family to a tech hub is not an option he wants to pursue. With '36in36', Jim finds the perfect avenue to engage with cutting-edge startups right from his community, bringing his valuable tech skills to a global platform while staying grounded in his hometown.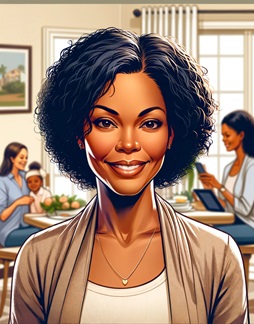 Lisa Benson
The Social Media Savvy Mom
Lisa, a stay-at-home mom with a knack for social media, represents the power of digital connectivity in today's world. Her role in '36in36' harnesses her social media skills to bridge the gap between various target markets and the platform's projects. Lisa's contribution is invaluable as she effectively uses her network to engage potential users and collaborators, demonstrating how non-traditional roles can significantly impact the startup ecosystem.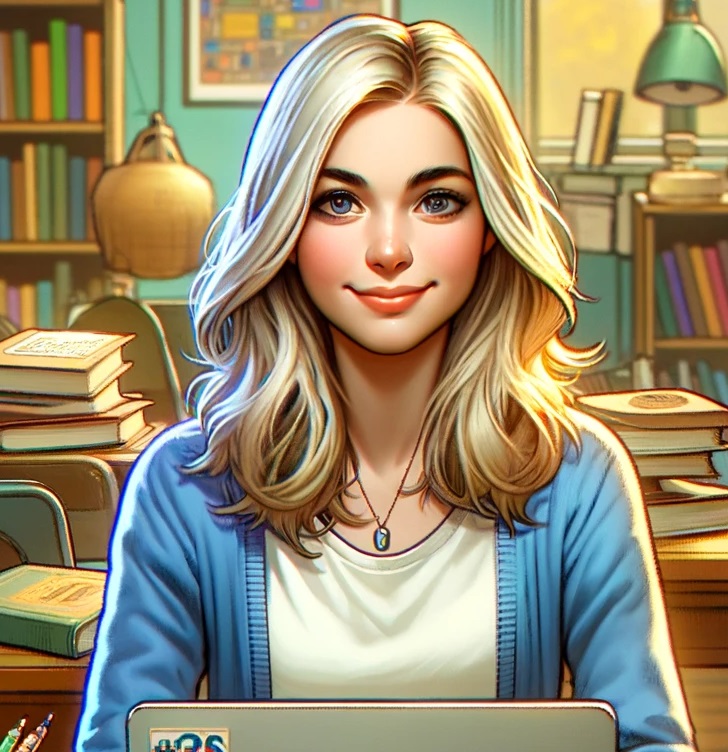 Marie Cozzens
The Aspiring Computer Science Student
Marie, a college student majoring in computer science, sees '36in36' as a stepping stone to her future career. Engaging in real-world projects provides her with the practical experience that's highly valued by employers. Her participation in '36in36' not only complements her academic learning but also gives her the opportunity to be part of a diverse team. It's a platform where her skills are put to test and grow, preparing her for a promising career in technology.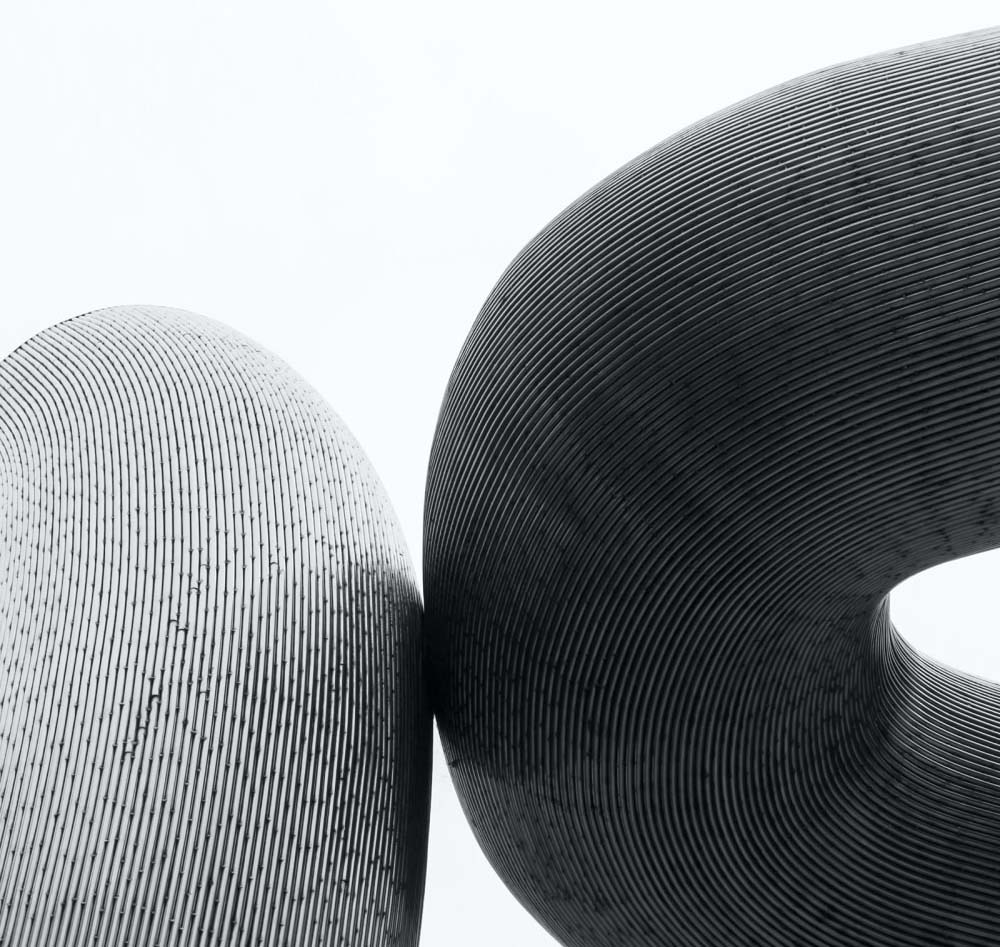 Join the Innovation Movement
Ready to be a part of something groundbreaking? Whether you're a maker, a thinker, or a dreamer, 36in36 offers a unique opportunity to contribute, collaborate, and innovate. Dive into a world where your ideas can transform into reality and where your contributions are valued. Don't just watch the future unfold—shape it with us. Click below to start your journey with 36in36 and become a part of our diverse community of changemakers.
Get Involved with 36in36!
Recent Posts
Necessitatibus eius consequatur ex aliquid fuga eum quidem sint consectetur velit
Contact
Reach out to us with any questions, ideas, or feedback - we're here to connect and collaborate on your journey with 36in36.
Address
469 Franklin Street
Buffalo, NY 14202
Open Hours
Seven Days a Week
7:00AM - 05:00PM